Hi friends! I'm kind of super excited today as my friend Buddy is back to regular blogging and is back to himself again. That's exciting and makes me so happy for him and his mom and his brother!
And since he's happy again and learning new things, he and his mom are hosting a contest called
All Hopped Up!
Run, don't walk over to his blog to see the rules. His big brother is going to be a judge, take a look
here
.
I'm a terrier like Buddy so I love to jump and mom likes seeing how high I can go. So here is my entry...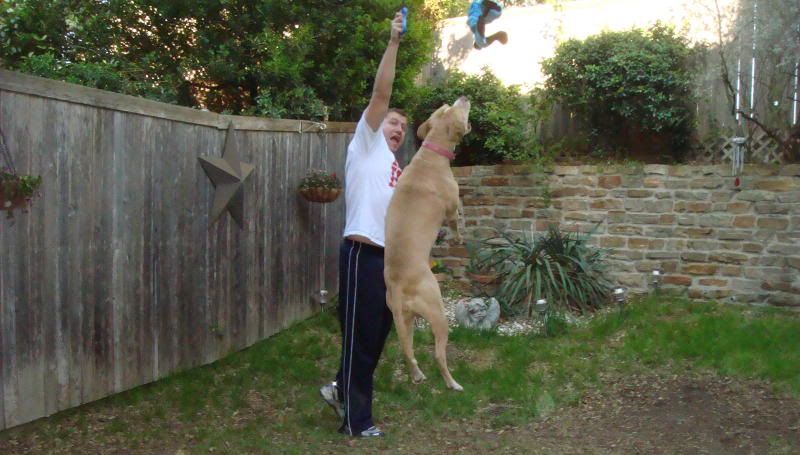 Can you see how far up in the air I am?! I must be like 50 feet in the air or something!!
Ok
, go ask you moms and dads to find your best jumping picture or have them take a new one of you and join Buddy's contest!!